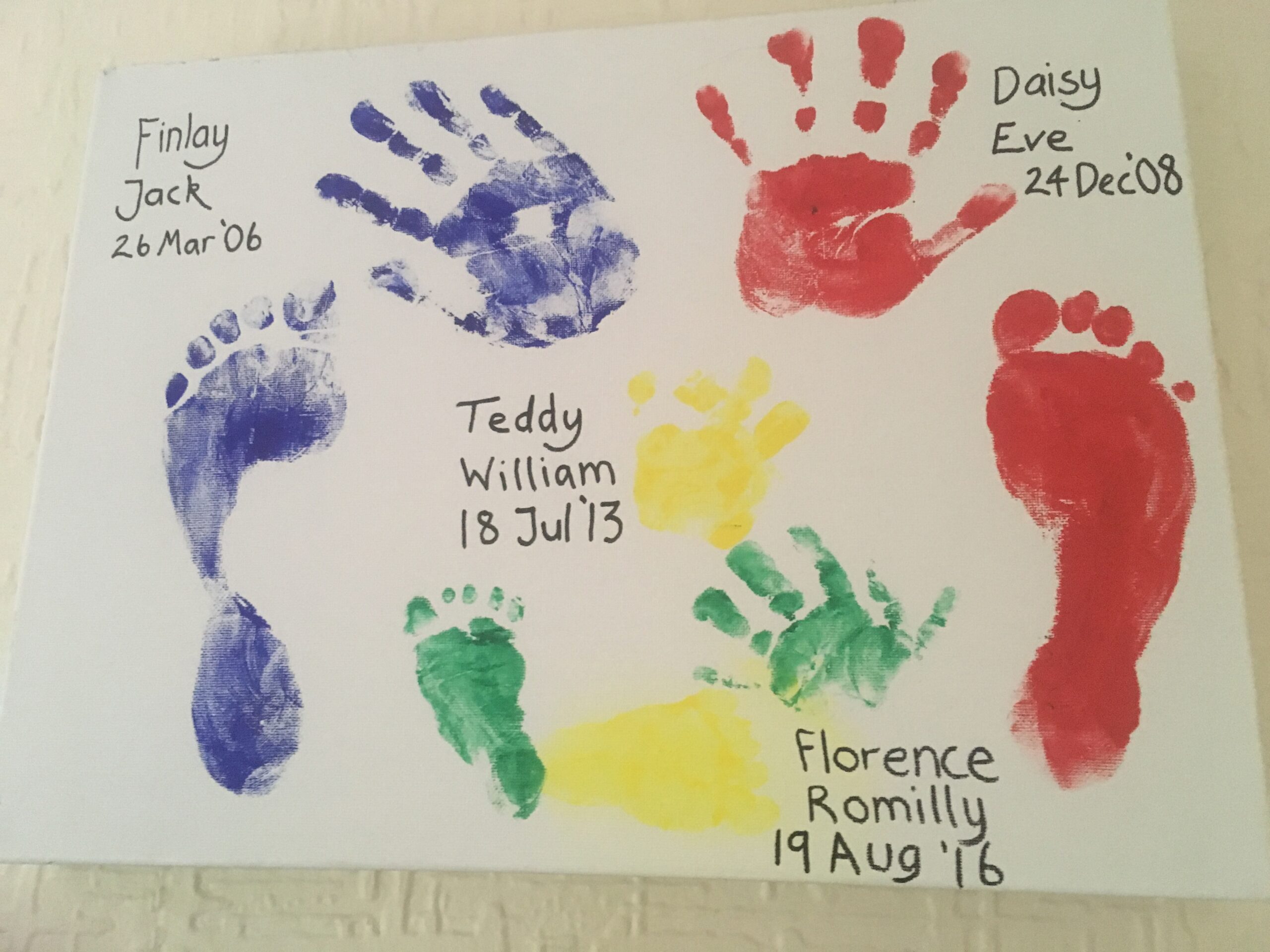 One of my favourite gifts was this canvas that Dougie and the kids made in 2014. We hadn't planned on adding Florence and she wasn't keen on complying so her input is not a work of art! I however love this simple canvas, and easy for Dads to produce with controlled mess!
Another canvas idea – fingerprinting a hungry Caterpillar.
Other ideas I have made with childminding children include painting with the heart of celery to make flowers, decorating plant pots and baking yummy treats. Here are a few crafts from my Pinterest board. I particularly like the Washi tapes on a glass jar for a candle, or decorating jars for flowers, all of which are perfect for my tweens to craft independently.